Dunlap Parks
Dunlap has two public parks that offer recreation and gathering spaces:
Dunlap City Park
The Dunlap City Park, located between North 8th and 9th Streets and Montague and Jeroleman Streets offers a public swimming pool, a basketball court, expansive playground equipment, four shelter houses, a Gaga ball pit and plenty of room to run and play!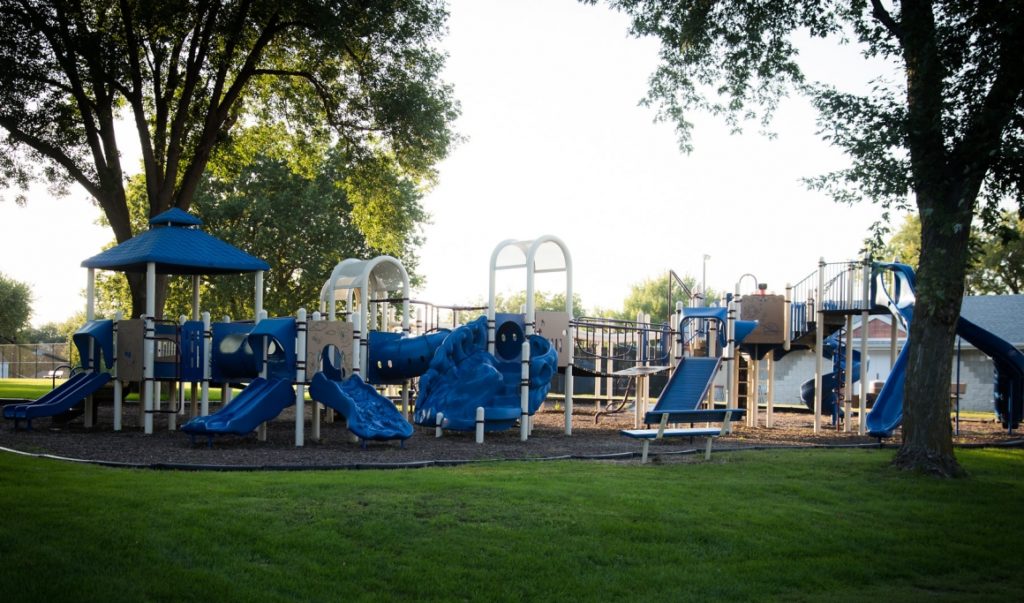 Pleasant View Park
Pleasant View Park is located on Eagle Street on the eastern edge of town. Here you will find a pond with a dock and a jetty for great fishing, a paved walking path and natural hiking trails, two shelter houses, and a brand-new playground. There is also a disc golf course and great hill for snow sledding!